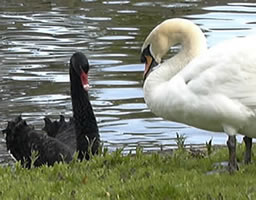 "You are one ugly Mother F&*#$%@ "  Jim B said to me  on a bus ride home from school my freshman year. 
      His comment came totally out of the blue and confirmed something I'd already thought  to myself- I was odd looking, ugly even.  I thought I  had big ears, people called me "Monkey", I had  pop bottle wire rim glasses,  a nerdy hair cut,  hadn't hit puberty yet, I was shy, loved to read , played trumpet in band while  my  younger brother was the athlete.     
    The fact that Jim had given voice to it only confirmed it.    He was a couple of years younger than me, one of those kids that was always getting into trouble because of his mouth.    I  proceeded to beat the tar out of him, but deep inside I knew he was right.
      When I was 22  I approached an older friend   and told her I struggled with low self-esteem and wanted help.    She was passionate about her faith,    she was a nurturer, and I instinctively sensed she might be able to help.   Those early conversations were the beginning of an emotional healing process that   rooted out 90% of the negative self talk and thoughts that used to control my life. 
       Last night as my wife and I listened to a new    CD titled  " I Declare" by Sharon Collins, I realized I still have a  negative thought that casts a long shadow over my life.  I'm embarrassed to give voice to it but I'm betting I'm not the only one who battles with it so here goes…
I am ugly.
     What I'd really like to be doing now is telling  you a story of  how I over came  negative thoughts of ugliness  but the truth is, I'm  stuck.    
     I've lived long  enough to observe that real beauty (and ugliness) is as much  what we think about ourselves as anything.   
     The story of the Ugly Duckling still  resonates  with me- I feel like a  duck trapped in a swan's body.
    Thoughts, comments, questions, suggestions?